Emergency Water Extraction in Montclair, Colorado
24/7 Water Damage Clean-up & Dry-out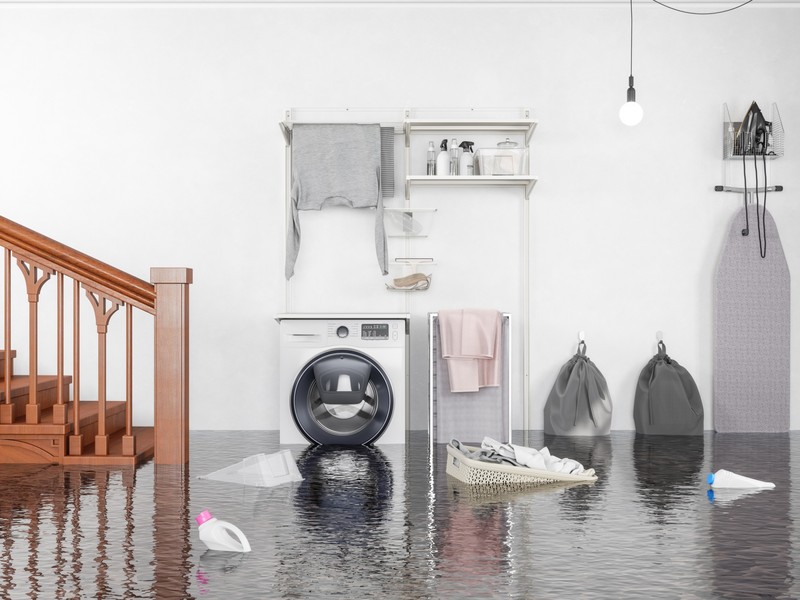 Have you experienced water damage in Montclair? Help is on the ready! Advanced 24/7 Restoration always has an available crew to dispatch for emergency water extraction in Montclair. We completely understand that time is of the essence when it comes to water damage. Whether you have standing water because of a weather disaster, a flood or a burst pipe, the result is the same. Water breaching interior walls and floors is devastating. When this happens, every hour counts because the longer moisture is present, the greater the chance for mold and bacteria growth. Call Advanced 24/7 Restoration for a quick response from an experienced crew of water extraction experts who will assess the situation and swiftly devise a plan for safe containment, extraction, and dry out services.
---
Call for Immediate Service
---
Water Damage Categories
Wherever the location, water extraction requires urgency. There are certain consistencies in the industry. For example, there are several categories or degrees of water damage as defined by the IICRC. The higher the level, the greater the potential contamination. The classification ranges from Class I, which is clean rainwater, such as would be experienced if your roof is leaking during heavy rains, to Class IV, which contains raw sewage contamination.
Colorado Water Damage Classes
Another classification measure frequently used in determining the extent of damage is called class categories. Class categories represent the expected rate of evaporation of water. A national, Colorado or Montclair water damage contractor has the same need to determine the water damage class. This will allow them to devise a solid plan of attack to quickly remediate the damage. It also helps contractors determine the equipment required and the size of the restoration crew to be dispatched.
Whatever the Label, Emergency Water Removal in Montclair is Required
No matter the category or class, it's still water damage. All of the water must be removed and the affected areas thoroughly dried as soon as possible to prevent the growth of microorganisms. Of course, if levels of contamination are high in the water, additional steps must be taken to remediated and sanitize the area. Advanced 24/7 Restoration uses swift action to prevent the growth of mold and mildew. Advanced 24/7 Restoration's water damage experts will attend to you every step of the way. From the initial phone call until every bit of moisture has dried, you can count on Advanced 24/7 Restoration to complete your Montclair emergency water extraction job correctly, quickly and safely to remove all water and sanitize your building.
---
Talk to a Specialist now!
---
Advanced 24/7 Restoration's Emergency Water Damage Extraction Process
Assessment: We will determine which categories and classes of water damage are present and develop a sound plan of action.
Extraction: Advanced 24/7 Restoration will then remove all water present, and open any structural components such as ceilings and walls if necessary to prevent microorganism growth.
Drying: State of the art air movers, dehumidifiers, and other necessary heavy-duty machinery are deployed dry all surfaces, including walls, ceilings, flooring, and carpets as quickly and thoroughly as possible.
Sanitizing: Contaminated surfaces are sanitized to remove toxins, especially when class 3 water is identified. Odors are neutralized.
Avoid Insurance Hassles
Advanced 24/7 Restoration works directly with Insurance!
---
Call for FREE Emergency Water Extraction Quote
---
WHAT CUSTOMERS ARE SAYING:
5★★★★★ - "Had a few insurance company-supplied remediation companies come out and was less than impressed. Found these guys on nextdoor and I contacted them and they were very quick to respond. Set up the first meeting and they were prompt and very professional. And they *stayed* professional from day one until the last day. They were great in communicating with me about what they were doing and also worked well with the insurance company.
While the whole situation was a big downer, they made that part of the process seamless and painless. I highly recommend them for any work needed, from water removal to repairs and restoration. Great company and great guys!"

Robert R., Emergency Water Extraction in Lakewood, CO

2023-08-26

5★★★★★ - "I contacted Peter and team after a pipe burst on Christmas eve. Extremely friendly, punctual and professional team that delivered a top notch service and restored my basement perfection. Safe to say my basement looks better now than it did before the pipe burst. Thank you Peter and everyone at Advanced 24/7 Restoration for your help"

Vamsi V., Burst Pipes in Arvada, CO

2023-08-26

5★★★★★ - "After my basement flooded due to a sprinkler system malfunction, I contacted Advanced247restoration for assistance. They swiftly came to my aid, efficiently removing all the affected materials and throughly drying my basement before any mold could take hold.Their honesty and integrity throughout the entire process were truly valuable. Thank you so much!"

Susana F., Dry Out Services in Thornton, CO

2023-08-26

5★★★★★ - "After contacting about ten different water damage companies to help me after a room in my house flooded, they were the first to get back to me (on a Saturday evening, no less), and came to
the house to check out the damage and got started the next morning. They worked quickly and cleanly to get all the ruined carpet, baseboards, and dry wall out, and they set up air movers and a dehumidifier to dry everything up. I've already sent their info on to two other people whose homes also flooded. Great service, all around!"

Natalie W., Flood Damage in Aurora, CO

2023-08-26

5★★★★★ - "Worked with Luis and his team on some water damage done to our basement. They were able to start the mitigation efforts the day I called. We went with Luis on the repairs too as they came in under other estimates we received. They did an excellent job and turned around the repairs in record time. Bunch of nice professionals."

Heather N., Water Damage Restoration in Denver, CO

2023-08-26

5★★★★★ - "Advanced24/7Restoration came with a very professional crew(Luis and Jose) and i have to say my carpets never been as cleaned as they are now. I used other companies before and Advanced24/7 protected our flooring, used corner guards and a door guard to protect my home unlike other companies. Thank you again Great service."

jose Briceno florez, Carpet Cleaning in Denver, CO

2021-06-16

5★★★★★ - "Peter was excellent. I got my carpet super cleaned by him. Definitely using him next time."

Simon Oto, Carpet Cleaning in Denver, CO

2021-06-16

5★★★★★ - "Our property management company sent these guys out after an old leaky pipe flooded the basement.... Luis was great! Prompt, on-time, efficient, polite, and got the job done. Thank you"

Nicole Swabey, Burst Pipes in Denver, CO

2021-06-16

5★★★★★ - "I had microbial contamination in my basement - mold due to a small water damage. Jose and Luis did amazing, They set up containment where the affected area was and used a filtration device to purify my air. They were very detailed in what process was going to be like. Thank you so much Advanced 24/7 restoration I will recommend you to all my friends and co-workers, no doubt."

Andy Cornejo, Mold Remediation in Denver, CO

2021-06-16

5★★★★★ - "Absolutely GREAT company. Came last minute when other guy didn't show up. Would definitely use again!!!"

Bonnie W., Water Damage Restoration in Denver, CO

2021-06-16

5★★★★★ - "We had a rental unit that had some water damage and we did most of the drying out but needed to get the carpet cleaned, laid and stretched before the tenant returned. Advanced 24/7 Restoration was wonderful, easy to communicate with, came within hours and was fairly priced. I highly recommend."

Denise Gliwa, Carpet Cleaning

2021-06-16

5★★★★★ - "Luis Gonzales did an awesome job cleaning the carpet of my apartment. It looks super clean and he got rid of the stain I had for quite a while. I definitely recommend their service! Thank you!"

Larissa Nanini, Carpet Cleaning in Denver, CO

2021-06-16
---
Call for FREE Emergency Water Extraction Quote
---