Burst Pipes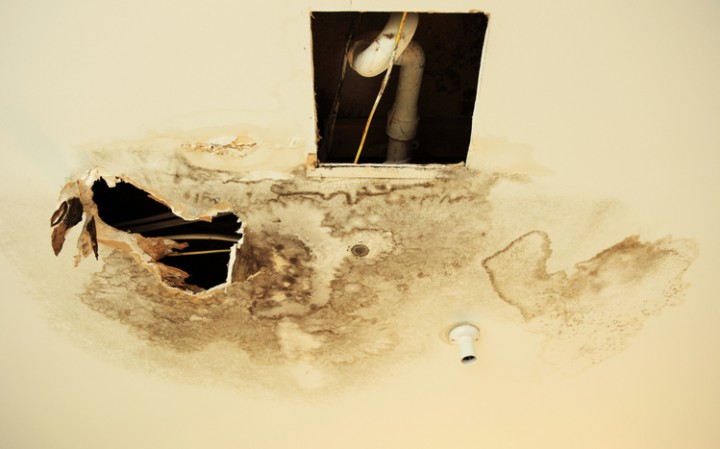 Too often, you won't know your pipes are soon to burst until it's too late, which is why it's important to have regular maintenance on your pipes to ensure burst pipes don't occur. When you're looking for a trustworthy restoration company to perform regular maintenance on your pipes to ensure this doesn't happen to you, call Advanced 24/7 Restoration.
---
24/7 Emergency Response
---
Do You Have Burst Pipes in Your Home or Office?
Fortunately, you found Advanced 24/7 Restoration: the water damage restoration experts. If you are experiencing the effects of having pipes burst in your home or commercial space, Advanced 24/7 Restoration can get you back to normal ASAP. With over 5 years of restoring and remediation experience, we are the first and only call you will need to make when you have burst pipes.
Why do Pipes Burst?
When pipes get clogged from mineral deposits or grime that gets built up over time, blockages will form in the pipes which can cause the pipes to leak. If you notice your pipes are leaking, don't take the matter lightly as it may result in the pipes to burst which can cause a lot of damage to your home or commercial property. The pressure from the blockage is what makes the pipe burst. Having pipes burst can cause water damage to the walls, ceilings, and floors, which can have a dramatic impact on your home or office building which will result in time-consuming remediation.
Experiencing Damaging Effects from Burst Pipes?
If your pipes have burst, the matter should not be taken lightly. It is very important to contact a local disaster remediation specialist to help assess, restore and protect your property. Burst pipes can not only cause problems and damage, but it can also result in loss of water. Our experienced team of restoration professionals has been restoring homes and offices back to normal since 2018. We take proper precautions when dealing with burst pipes and consistently follow our best practices for water remediation services.
You deserve to receive a fast response time to your restoration call. And we deliver. Our team will arrive at your location ASAP with our team and supplies ready to begin the restoration process. We will immediately turn off your water supply to stop the running water and drain the system to help prevent more water from spilling out. To ensure everyone's safety, we will then turn anything electrical off to prevent more disasters from occurring. Our professional disaster team will assess the damages after collecting and drying out the water damaged areas as well as restoring the damages that have occurred. We will get your leak fixed and get your home or office back to normal in a timely, caring manner.
If you've experienced the devastating effects of having pipes burst in your home or commercial building, call Advanced 24/7 Restoration to help. We have been helping to restore water damage from burst pipes since 2018 and we will be there for you every step of the way. We offer free quotes and FAST response time. Just call (720) 605-4937.
---
Call for Fast FREE Quote
---