Dry Out Services in Kittredge, Colorado
24/7 Structure Drying & Dehumidification
Have you experienced water damage on your property? If you require emergency dry out services in Kittredge, Colorado, you've just found a trusted specialist. Advanced 24/7 Restoration is a locally owned and operated provider of emergency water extraction in Kittredge. Since 2018, we've solved dozens of Kittredge's dry out emergencies for area homeowners and businesses. Our emergency dry out service team in Kittredge is on call 24/7 should you experience a burst pipe, washing machine leak or natural disaster
---
Call for Immediate Service
---
Your Dry Out Emergency is Our Priority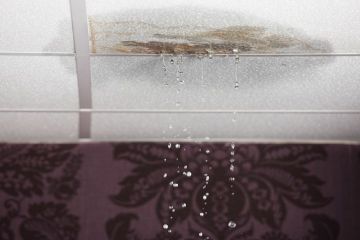 If you have experienced water damage in Kittredge and dry out services are required, a rapid response is essential. When water penetrates a building, the longer sits and pools under your floorboards and behind your walls, the higher the risk for mold, mildew and bacteria growth. Microbial growth only adds safety concerns, more time and higher cost to the restoration process. Advanced 24/7 Restoration understands the importance of responding quickly when our customers experience a water emergency in Kittredge.
Our Kittredge Water Dry Out Process
Call (720) 605-4937 and describe your water problem
Our water damage crew arrive quickly to assess the damage
Your valuables, furniture, rugs, etc will be protected and salvaged if possible
The affected areas will be contained and further damage will be stopped
Standing water will be extracted using our powerful commercial extraction equipment
Damaged flooring, walls, furniture, and carpeting will be removed
The affected areas will be thoroughly dried and prepared for remediation
Why Call Advanced 24/7 Restoration For Kittredge Dry Out Services?
From the moment you call Advanced 24/7 Restoration when you've experienced water damage in your home or business, you will be given the prompt, courteous service you require and deserve. Our Kittredge water loss remediation technicians understand the importance of acting quickly and are passionate about working to ensure that your property and possessions sustain minimal damage. Advanced 24/7 Restoration's emergency dry out protocol calls for quick and complete removal of standing water and moisture from your walls and flooring.
---
Call for FREE Dry Out Services Quote
---
WHAT CUSTOMERS ARE SAYING:
5★★★★★ - "After my basement flooded due to a sprinkler system malfunction, I contacted Advanced247restoration for assistance. They swiftly came to my aid, efficiently removing all the affected materials and throughly drying my basement before any mold could take hold.Their honesty and integrity throughout the entire process were truly valuable. Thank you so much!"

Susana F., Dry Out Services in Thornton, CO

2023-08-26

5★★★★★ - "I contacted Peter and team after a pipe burst on Christmas eve. Extremely friendly, punctual and professional team that delivered a top notch service and restored my basement perfection. Safe to say my basement looks better now than it did before the pipe burst. Thank you Peter and everyone at Advanced 24/7 Restoration for your help"

Vamsi V., Burst Pipes in Arvada, CO

2023-08-26

5★★★★★ - "Had a few insurance company-supplied remediation companies come out and was less than impressed. Found these guys on nextdoor and I contacted them and they were very quick to respond. Set up the first meeting and they were prompt and very professional. And they *stayed* professional from day one until the last day. They were great in communicating with me about what they were doing and also worked well with the insurance company.
While the whole situation was a big downer, they made that part of the process seamless and painless. I highly recommend them for any work needed, from water removal to repairs and restoration. Great company and great guys!"

Robert R., Emergency Water Extraction in Lakewood, CO

2023-08-26

5★★★★★ - "After contacting about ten different water damage companies to help me after a room in my house flooded, they were the first to get back to me (on a Saturday evening, no less), and came to
the house to check out the damage and got started the next morning. They worked quickly and cleanly to get all the ruined carpet, baseboards, and dry wall out, and they set up air movers and a dehumidifier to dry everything up. I've already sent their info on to two other people whose homes also flooded. Great service, all around!"

Natalie W., Flood Damage in Aurora, CO

2023-08-26

5★★★★★ - "Worked with Luis and his team on some water damage done to our basement. They were able to start the mitigation efforts the day I called. We went with Luis on the repairs too as they came in under other estimates we received. They did an excellent job and turned around the repairs in record time. Bunch of nice professionals."

Heather N., Water Damage Restoration in Denver, CO

2023-08-26

5★★★★★ - "Advanced24/7Restoration came with a very professional crew(Luis and Jose) and i have to say my carpets never been as cleaned as they are now. I used other companies before and Advanced24/7 protected our flooring, used corner guards and a door guard to protect my home unlike other companies. Thank you again Great service."

jose Briceno florez, Carpet Cleaning in Denver, CO

2021-06-16

5★★★★★ - "Peter was excellent. I got my carpet super cleaned by him. Definitely using him next time."

Simon Oto, Carpet Cleaning in Denver, CO

2021-06-16

5★★★★★ - "Our property management company sent these guys out after an old leaky pipe flooded the basement.... Luis was great! Prompt, on-time, efficient, polite, and got the job done. Thank you"

Nicole Swabey, Burst Pipes in Denver, CO

2021-06-16

5★★★★★ - "I had microbial contamination in my basement - mold due to a small water damage. Jose and Luis did amazing, They set up containment where the affected area was and used a filtration device to purify my air. They were very detailed in what process was going to be like. Thank you so much Advanced 24/7 restoration I will recommend you to all my friends and co-workers, no doubt."

Andy Cornejo, Mold Remediation in Denver, CO

2021-06-16

5★★★★★ - "Absolutely GREAT company. Came last minute when other guy didn't show up. Would definitely use again!!!"

Bonnie W., Water Damage Restoration in Denver, CO

2021-06-16

5★★★★★ - "We had a rental unit that had some water damage and we did most of the drying out but needed to get the carpet cleaned, laid and stretched before the tenant returned. Advanced 24/7 Restoration was wonderful, easy to communicate with, came within hours and was fairly priced. I highly recommend."

Denise Gliwa, Carpet Cleaning

2021-06-16

5★★★★★ - "Luis Gonzales did an awesome job cleaning the carpet of my apartment. It looks super clean and he got rid of the stain I had for quite a while. I definitely recommend their service! Thank you!"

Larissa Nanini, Carpet Cleaning in Denver, CO

2021-06-16
---
Call for FREE Dry Out Services Quote
---